Kevin Deane

Agent

in Wilmington, NC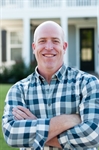 My name is Kevin Deane and it is my goal to help you live your dreams here in Wilmington NC. I have called Wilmington my home since 2000 and can't imagine life anywhere else. It was here that I married my, better than I deserve, wife Trisha. And also here where my beautiful daughter, Kailyn, was born and will be raised. I have been blessed to operate a successful small business in this community since 2004 and will continue to for many years to come.

The roots of your life is your home. It is where you wake every morning to start your day and where you unwind each night to sleep and prepare for the next day. It is where you will raise your family and create memories to last a lifetime. Here you will make the decisions to shape your future. So it is important to find a home that inspires you to be the best version of yourself each day and adds positive value to your life.

It is my goal to help you find that home that works as the center of your life. And as your life evolves and it is time to sell your home and find a new one, I hope to help you with that as well.

Whether this is your first home or your retirement home, I am eager to help you through this most important process. From start to finish and beyond, my professional services will help you live your dreams here in Wilmington!